Company profile
WBK Engineering Services is a privately held structural engineering firm based in Gurgaon, India. The company is owned and managed by Dutch nationals Bob van Gils and Willem van Boxsel. The business activities in India started in 2005 and the company was officially registered as an Indian private limited company in the year 2010. The main services provided by the company are designing and detailing of precast concrete building structures.
---
Our services:
o Precast concrete detailing (2D CAD)
o 3D precast modeling and detailing (Revit and Tekla)
o Structural analysis and design
o Building Information Modeling (BIM)
o Engineering services outsourcing
o Feasibility studies on precast
READ MORE ABOUT OUR SERVICES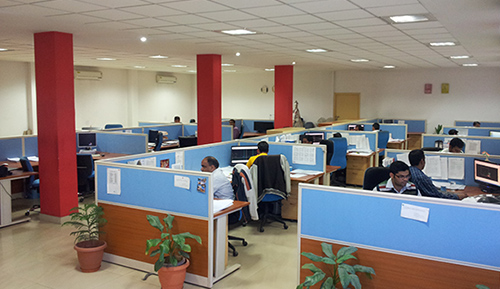 ---
We have an in-house precast detailing team that has worked on precast building projects located all over the world. Currently most of our clients are operating for construction markets in USA, Europe and Asia.
Our client base consists of:
o Specialty precast detailing firms
o Specialty precast engineering firms
o Design offices of precast fabricators
o Precast construction companies and sub contractors
o Real estate developers
o Architectural firms
Our office is located in Gurgaon which is a city in north India situated very near to the Indian capital New Delhi. Gurgaon is home to many international and domestic companies that are providing outsourcing solutions in engineering, IT, software, finance, etc. The city has a large English speaking population and good availability of civil engineers and technicians.
---
Brief history of our company
• 2005

We established our first Indian company Van Boxsel Engineering Pvt. Ltd. This company was a direct subsidiary of the Dutch company Van Boxsel Engineering which is based in the city of Oosterhout, the Netherlands (www.vanboxsel.nl)

• 2005 – 2006

In the initial years the India office served as a back office by providing technical support to the parent company. This technical support consisted of outsourcing services like structural detailing and engineering design calculations for building projects located in the Netherlands.

• 2006 – 2009

After several years the company shifted its focus mainly to precast detailing work and during that period our Indian team worked on many Dutch precast building projects.

• 2009 – 2010

In 2009 we made plans to expand our business activities internationally by providing our services to clients in other countries and markets. Restructuring was required and the new company WBK Engineering Services Pvt. Ltd. was formed in India in the year 2010.

• 2010 – onwards

When WBK became operational our business activities were expanded to countries like USA, UK, Australia, New Zealand and India. Nowadays our company is involved in structural design and detailing of various projects like large scale precast housing in India, precast parking garages in the USA, advanced precast cladding systems in the UK and prefabricated housing projects in the Netherlands.
---
Van Boxsel Engineering – The Netherlands
Van Boxsel Engineering operates as an independent structural engineering consultancy firm based in the Netherlands. The company was founded in 1968 and has extensive experience in structural analysis, design and detailing of building structures.
From the very beginning our Indian team of WBK Engineering Services Pvt. Ltd. has been providing outsourcing services to the Dutch company Van Boxsel Engineering. Through the years several of our Indian employees have visited the Van Boxsel office in the Netherlands for additional training courses. These training courses consist of technical training related to software and precast detailing standards. Practical aspects of precast building design are also explained during visits to precast plants and construction sites in Europe. With the opening of the WBK Engineering Services office in India an important link has been established for the exchange of precast expertise, technology and training.
DOWNLOAD BROCHURE
---